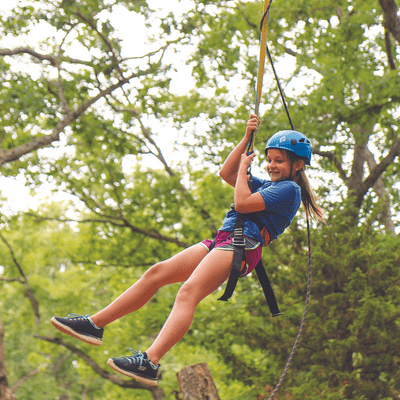 Welcome to A Walk in the Park!
Welcome to A Walk in The Park, our JC Parks newsletter! Replacing the old Friends of The Park newsletter, this new format will bring JC Parks news straight to you. From registration dates and upcoming events to project updates and park announcements, this newsletter will be full of good-to-know info for you and your family. JC Parks is dedicated to creating a sense of community by providing critical connections for residents through public spaces, recreational pursuits, arts, and social events. Our hope is that this newsletter is an opportunity to learn more about the activities for recreation, health, and wellness that are available to you through our department.
Thank you for your support of JC Parks!
Mighty Machines
Saturday, September 9
Capital Mall
Capital Arts Chalk Fair
Sunday, September 10
Memorial Park
Disco Night Cosmic Skate
Saturday, September 23
Washington Park Ice Arena
Porchfest JCMO
Sunday, October 1
Forest Hill Avenue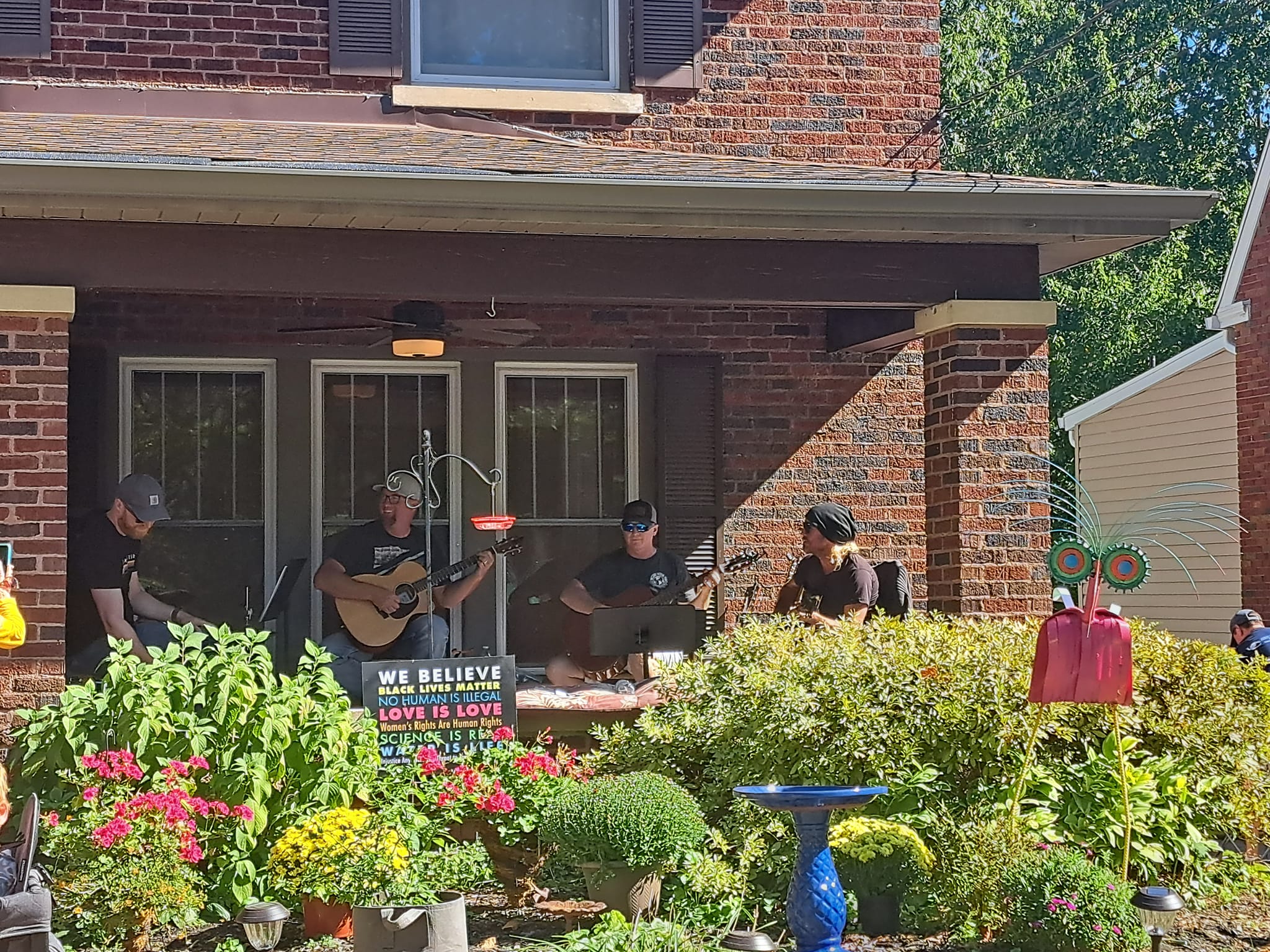 Sunday, October 1, 2023 – 1:00 – 4:00pm @ Forest Hill Avenue & W. Main Street



Have you ever sat on your porch and enjoyed hearing a neighbor strumming a guitar on a nearby porch? Porchfest takes this idea and multiplies it to create a free, family-friendly citywide event where the community can share their love of playing and listening to music by holding porch concerts in different neighborhoods. The festival is centered on local music, art, and neighborly hospitality.
Music will be spread across the porches of Forest Hill Avenue, West Main Street, and the corner of West Main and Boonville. Visual artists and other art mediums will be lined down the middle of Forest Hill Avenue. Bring your lawn chair, sunscreen, and tip money for your favorite artists!
The Capital Region MU Health Care Amphitheater at Ellis-Porter Riverside Park is Jefferson City's premier outdoor music venue. Catch one or all five shows that will be playing in September! Avoid the online fees by purchasing your tickets in person at the Hawthorn Bank Box Office located at 1505 Riverside Drive.
The Fab Four
September 1, 2023
7:30pm
Tech N9ne
September 8, 2023
8:00pm
Joe Nichols
September 16, 2023
7:30pm
The Oak Ridge Boys
September 22, 2023
7:30pm
Kenny Wayne Shepherd
September 28, 2023
7:30pm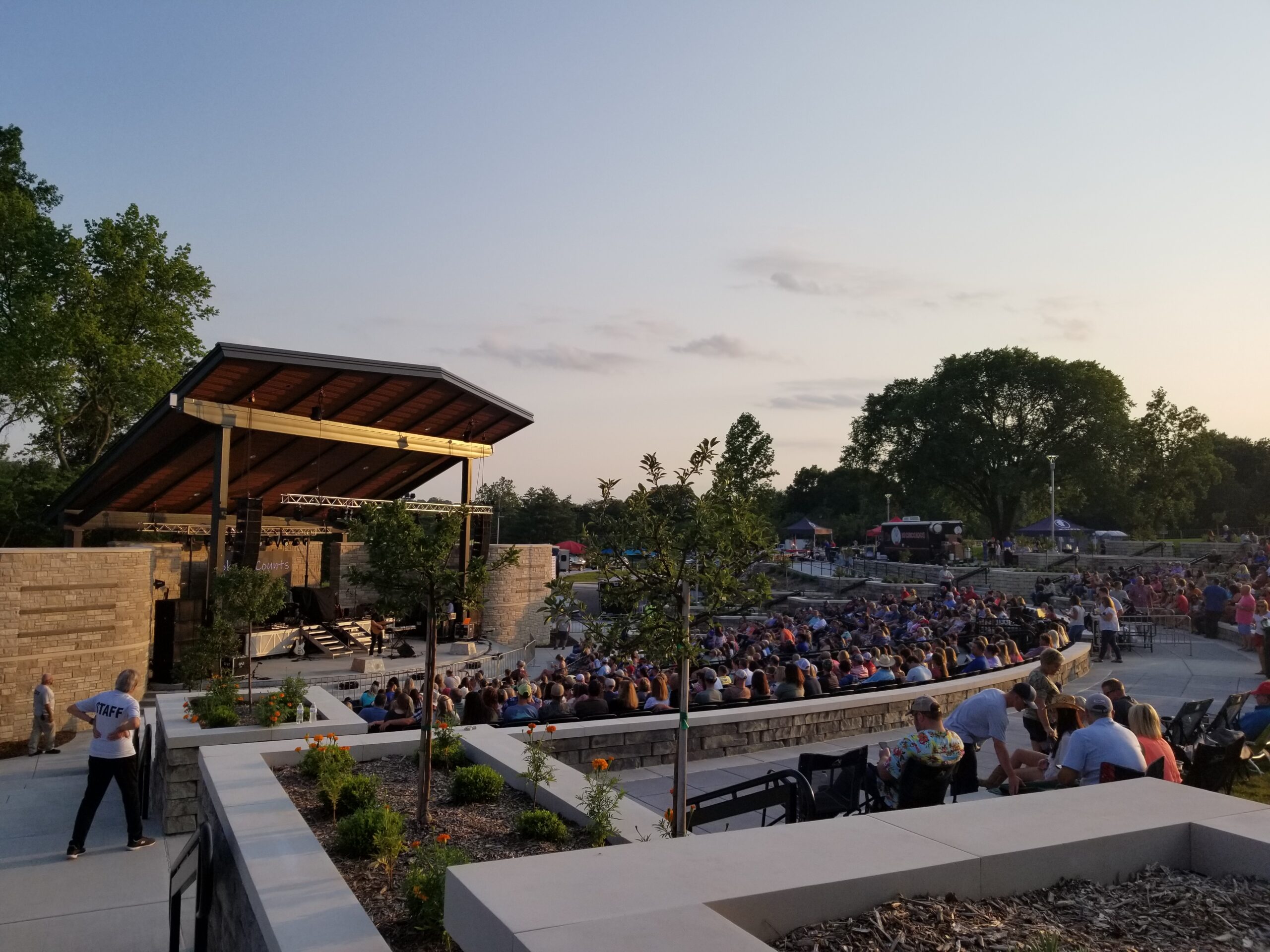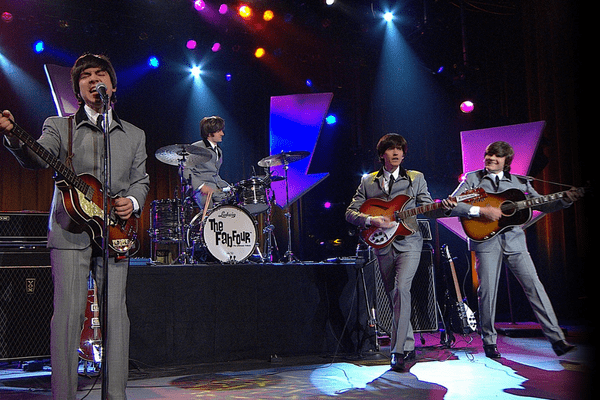 Welcome our newest employee, Kevin, to the team!
Kevin is most recently from Roanoke, Virginia and moved to Jefferson City this past spring. He will be tackling trail work around all of the parks, with almost 40 miles of combined hard and soft surfaced trails, there is plenty to maintain! He has a degree in Sport and Recreation Management from James Madison University and an honors certificate from the National Outdoor Leadership School. Kevin loves riding bikes (of any kind), but his favorite is mountain biking! He also enjoys road trips, vanning, and traveling to state and national parks with his wife, Madi.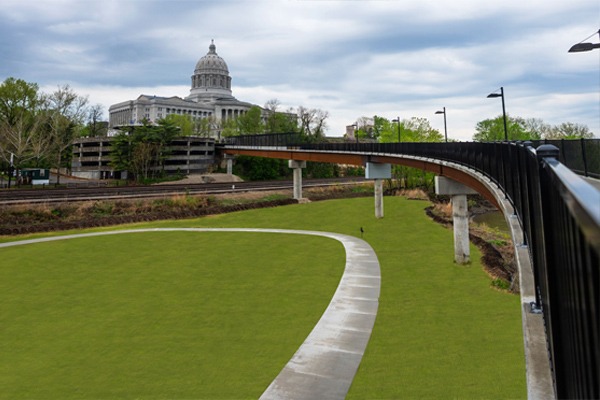 Deborah Cooper Park
Deborah Cooper Park is one of Jefferson City's newest parks and provides a riverfront scenic escape, with hammocks, chessboard, riverfront nature trails, covered pavilion, and restrooms coming soon!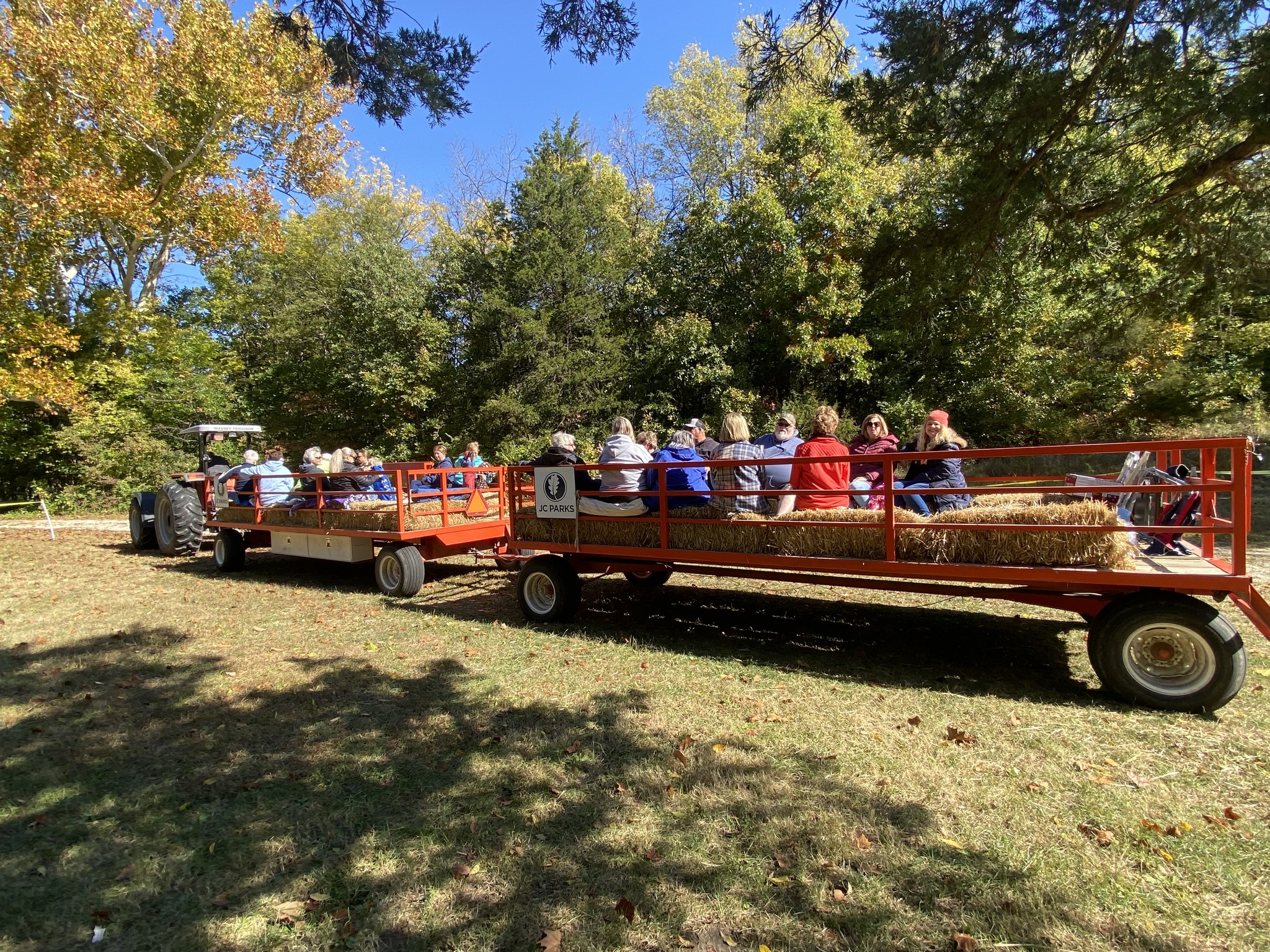 Hayrides at Binder Park
Now is the time to book your hayride. Enjoy the beauty in Binder Park on a fun, family friendly hayride! A 2.5 hour experience that is perfect for families, groups of friends, office parties, teams, or youth groups. To make your reservation, call 573-634-6482 or email Ben at bhinz@jeffersoncitymo.gov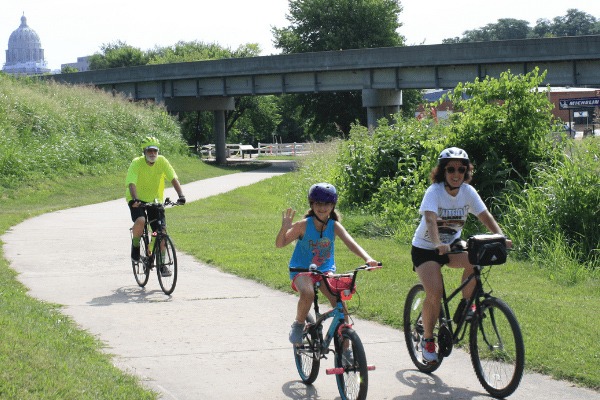 Community Bike Rides
Explore Jefferson City on two wheels! Community bike rides are perfect for cyclists of all skill levels to enjoy a variety of trails, greenways, and bike-friendly roads in and around Jefferson City. 
September dates are: Saturday, September 9 at 9:00am & Tuesday, September 19 at 6:00pm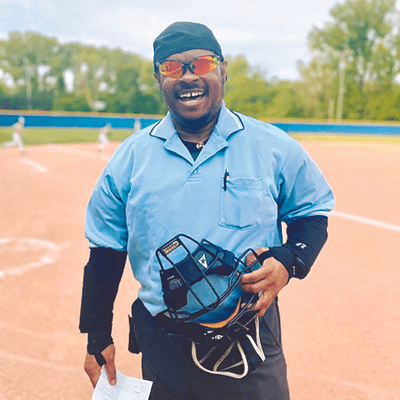 We have many options for employment with JC Parks

Hay Ride Drivers

Exercise Instructors

Ice Arena Managers

Facility Supervisors

Umpires

Concessions Attendants

Officials

Maintenance
from Stacy Landwehr, Landscaping Supervisor
Try Fall gardening, if you haven't already! September is the time to sow cool weather vegetables, even when it may not seem cool enough. Vegetables such as lettuce, arugula, spinach, carrots, cauliflower, and broccoli. The most visually captivating are cauliflower and broccoli, which pull out all of the stops, flaunting their shapely forms, velvety textures and colorful leaves in the fall. Steamed, blanched, roasted, each bite drives home the simple truth that nothing tastes better than homegrown!