From casting your line to launching your craft, JC Parks offers places, programs, and events perfect for anyone who operates on lake time. Discover several opportunities for fishing and boating in Jefferson City, today!
3 Parks Perfect for Fishing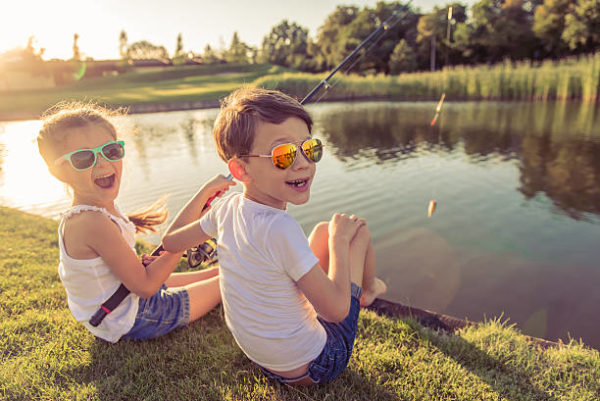 Teach your tot or kick back by the bank. No matter how you like to fish, JC Parks has a place for you. With fishing lakes in three diverse parks, in different areas of the city, you're sure to find a location that speaks to you.
And please remember to catch and release!
Jefferson City's largest park is home to a 155-acre fishing lake. When it comes to picking the perfect spot, anglers have multiple options.
Fish from Your Boat: Motorized and non-motorized boats are permitted on Binder Lake. Larger boats may launch from the boat ramp on the northwest bank.
Cast from The Dock: Binder Lake is home to 3 designated fishing docks. Two of which meet ADA standards and are accessible to our friends with disabilities.
Reel 'Em in from The Bank: Take the Fishing Trail or choose a shady spot along the perimeter of the lake.
Find each of the amenities mentioned above (and more!) on the Binder Park Map. Keep trained to the west side of the lake to quickly locate the boat ramp, docks, and Fishing Trail.
McKay Lake is the centerpiece of this park! With a fitness loop that encircles the fishing lake, you can easily access the bank at any point. For those who prefer to fish from their boats, non-motorized hand-launched crafts are also permitted.
Wondering what you'll catch? Anglers of all ages have pulled large-mouth bass, bluegill, channel catfish, red-ear sunfish, and crappie from McKay Lake! Come November, the lake is also stocked with trout for the Jefferson City Winter Trout Program.
While it is best known for Oak Hills Golf Center, Hough Park also features a large fishing lake for public use. Hough Lake is located at the south end of the park and easily accessed by Iven Road.
Home to black bass, catfish, and blue gill, this quiet setting is the perfect place to un-wind and cast your line.
3 Places to Launch Your Boat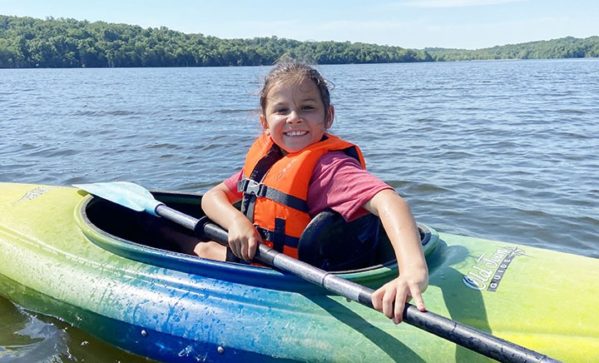 While you got a sneak peek at a couple boating opportunities above, we have more in store. Pick your favorite and set sail toward your next adventure, today!
Fishing isn't the only thing you can do with a boat on Binder Lake. Get in some exercise on your kayak or enjoy the afternoon navigating your sailboat. Motorized boats are welcome, too! With Binder Park right here in Jefferson City, your fun-filled lake day is only minutes away. Explore the map to find the best place to launch your boat.
For more information on sailboat storage and opportunities, visit jcsailing.org.
As mentioned above, non-motorized hand-launched boats are welcome on McKay lake. Load up your kayak, canoe, or small fishing boat and prepare for a little getaway to the water. If it's made to paddle, it's okay at McKay!
Want to go big? Head to the North Jefferson Recreation Area to launch your boat right into the Missouri River. Carl R. Noren Access offers parking and a boat ramp for easy access to the water. Kayaks and other small crafts may launch from the sand beach.
Rather stay bankside? Make your way to Joe Wilson's Serenity Point. This spot offers benches, picnic tables, and north-of-the-river views of the state Capitol and bridge.
Find your way with the North Jefferson Recreation Area Map!
Programs & Events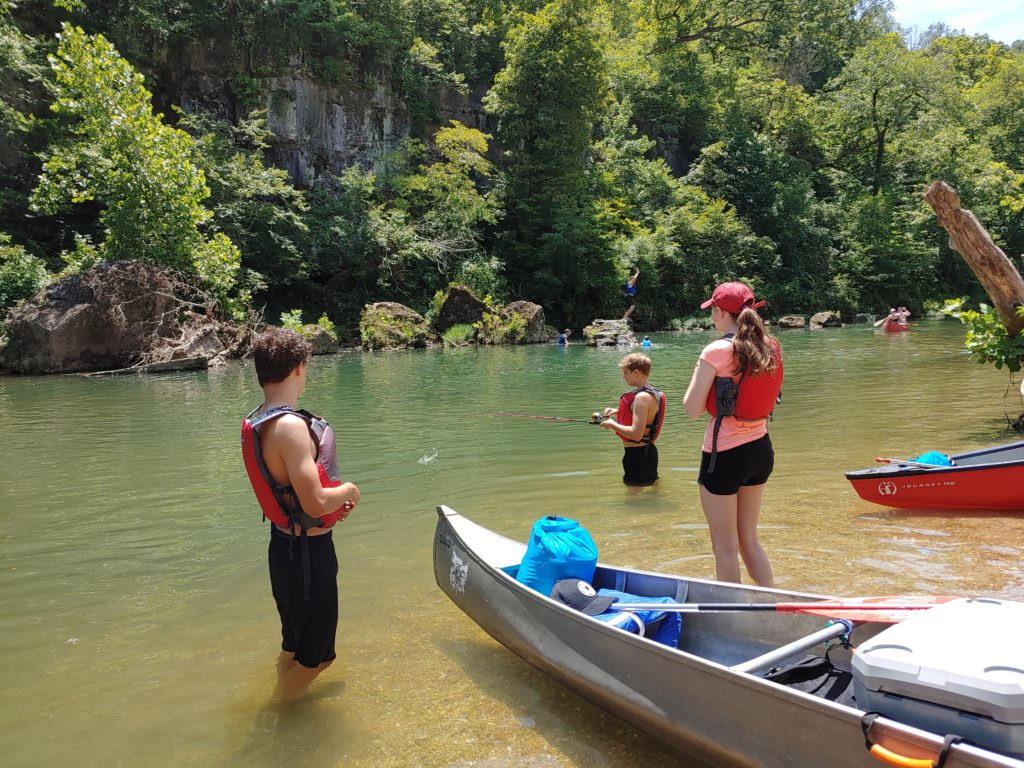 If you're looking for something more structured, try one of these! JC Parks offers fun programs and events for fishing and boating enthusiasts of every ability level. The two listed below are open for registration now (at the time this post was published), but keep an eye on these pages for additional opportunities!
Construct your own boat from cardboard and duct tape to race in Ellis-Porter Riverside Pool! Pre-registration is required. Learn more on the Float Your Boat event page.
August 6, 2021
5:30 – 7:00pm
Ellis-Porter Riverside Pool
Fee: $20 per boat
Enjoy the many activities available at Binder Park with your school group, club, or organization. Available year-round, these customizable and guided field trips offer kayaking, canoeing, and much more!
Learn more and register on the field trip program page.
Share Your Adventures
Next time your itching for some fishing and boating, turn to JC Parks. And don't forget to share the fun! Tag us on Facebook or Instagram and use #SplashInJCParks.