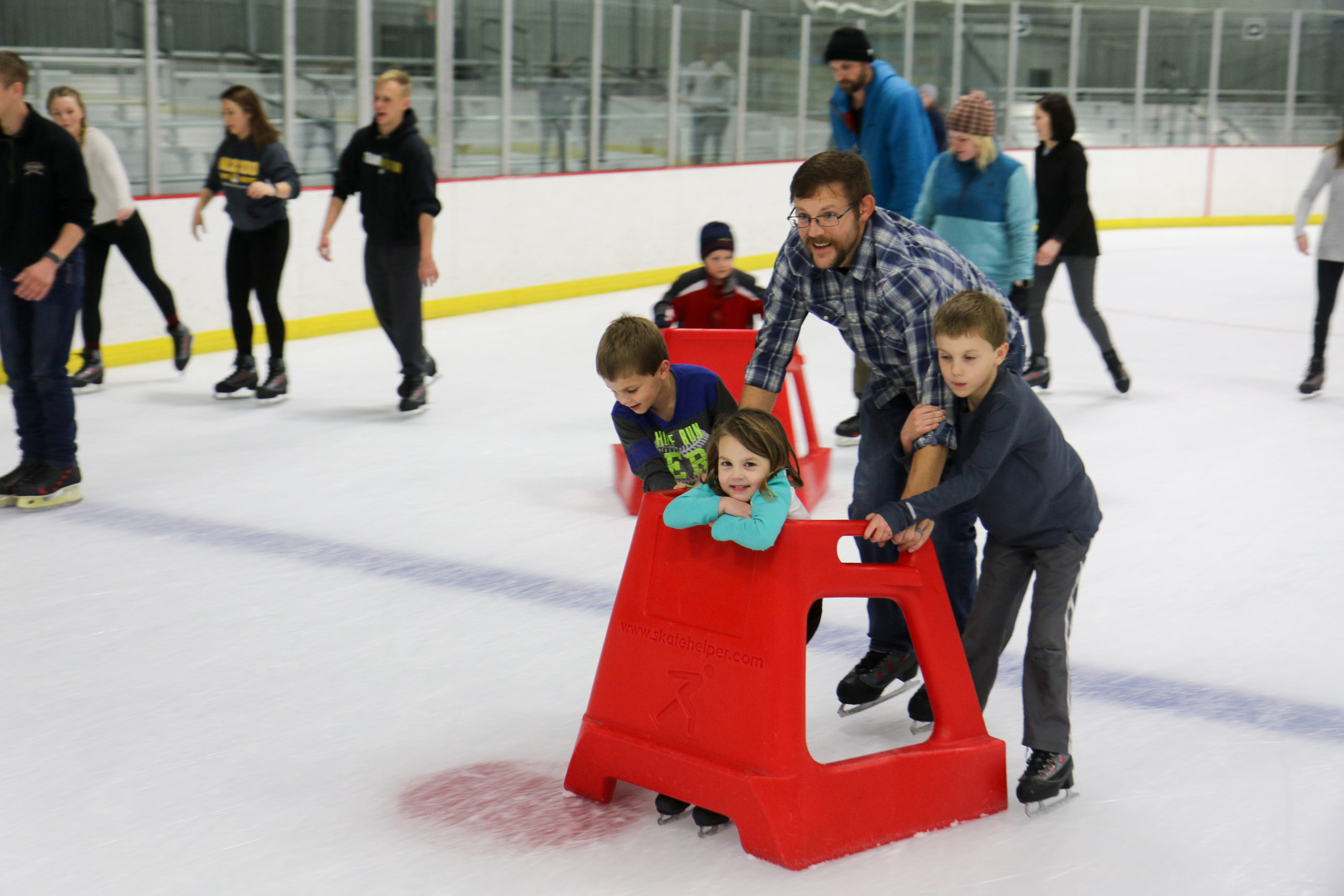 As the colder months approach, ice skating rinks become a popular place for adults and kids alike. Every year, thousands of guests flock to the Washington Park Ice Arena for the quintessential winter activity, but some choose to stay off the ice. We want to change those minds. Check out these 6 reasons to try ice skating!
Multiple Health Benefits
Ice skating is an effective form of aerobic exercise. Similar to running or biking, skating at a brisk pace gives your cardiovascular system a workout and helps you build endurance. Even at leisurely speeds, ice skating improves balance and coordination. The gliding motion also increases joint mobility!
Considerable Social Benefits
Unlike some other sports and activities, ice skating is fun for all ages! Hitting the rink makes for a memorable family past-time, a fun outing with friends, or an exciting date. Whether you skate and talk, teach your tot, or grab some concessions and hang out in the warming room, the Ice Arena is the perfect social outing!
Strengthens Skills for Other Sports
Due to its full body demand, ice skating serves as a solid foundation for other sports. Balance, coordination, and endurance are essential to mastering your sport of choice. Strengthen these skills during off-season conditioning or enroll in lessons to build your foundation!
Year-Round Enjoyment
Washington Park Ice Arena is open all year! While ice skating is coined as a winter activity, many guests take advantage of our facility for events, lessons, and open skate no matter the season. Plan out your visits with our calendar on the Washington Park Ice Arena Page!
Affordable Way to Have Fun
When compared to other forms of entertainment, ice skating at Washington Park Ice Arena is quite affordable. At $6 for adults and $5 for kids, plus $3.00 skate rentals, a family of four can enjoy a night of fun for as little as $34.
No One Will Judge You If You Fall
It's not guaranteed you won't fall, but if you do, that's okay! Everyone around you has fallen at least once while ice skating (probably many more!) and completely understands. There will always be someone to help you get back up. We suggest simply embracing the fall. It makes the night more fun if you can laugh it off!
Whether you're attracted to the physical or social aspects of ice skating, we hope you feel a little more excited to step out on the ice. It may be tricky at first, but remember we're here to support you and help you embrace the fall. We can't wait to see you lacing up some skates soon!