Only have one day to spend in Jefferson City, MO? Here's your guide to hitting all the musts depending on your needs and personality!
Are you a local wanting to experience our town in a new way? Trying to fill free time on a scheduled visit? Looking for day-trip opportunities to spice up your summer? No matter why you come our way, we hope you stay to play!
Explore the post below to find stops catered to different tastes. Of course, we encourage mixing and matching, and are here to help if you need a more personalized recommendation!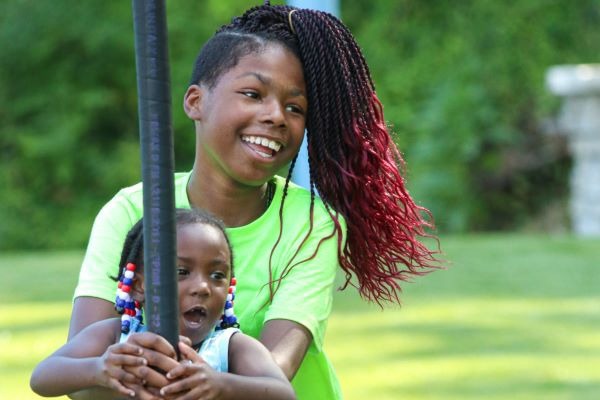 Family-Friendly
1. Trails: Start your day exploring a trail. The 40+ miles of trail throughout JC Parks can accommodate all ages and abilities.
2. Local Lunch: Grab lunch at a local spot to re-fuel. Find food for all tastes at visitjeffersoncity.com.
3. Play at the Park: When everyone's had their fill, grab a post-meal rest while the kids explore one of our many playgrounds.
4. Take Your Pick: Finish the day with a wildcard! Find a unique JC Parks experience to make your day in Jefferson City one to remember.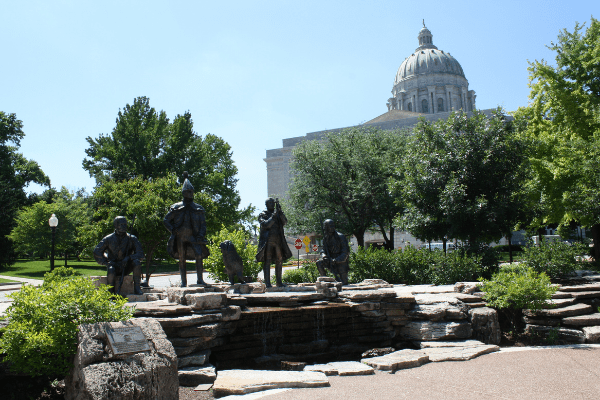 History Buffs
1. Caffeine Fix: Start with a pick-me-up from one of our locally-owned coffee shops. Explore your options at visitjeffersoncity.com.
2. Rotary Centennial Park: Sip your morning brew while perusing the interpretive signage and taking in the scenic views just west of the State Capitol building.
3. Capitol Tour: Arrive in time for your scheduled tour of Missouri's State Capitol building. Get the inside scoop on the architecture, art, and stories that keep this historic site busy with visitors.
4. Lewis and Clark Trailhead Plaza: After you've grabbed your souvenir, stop by the Lewis and Clark Monument on the Capitol grounds. Docent sessions are available at advanced request.
5. Lunch Downtown: Don't forget to fill up on local fare just east of the Missouri State Capitol. Find plenty of options at visitjeffersoncity.com.
6. Ellis-Porter Riverside Park: If you liked the Lewis and Clark Memorial, swing by the Riverside Overlook. There, you can read more about the expedition while standing in the spot they passed on June 4, 1804.
7. Missouri State Penitentiary: Finish your day with a tour of one of the oldest and longest-operating prisons in the United States! Decommissioned in 2004, the Missouri State Penitentiary now offers history tours and after-hours ghost tours.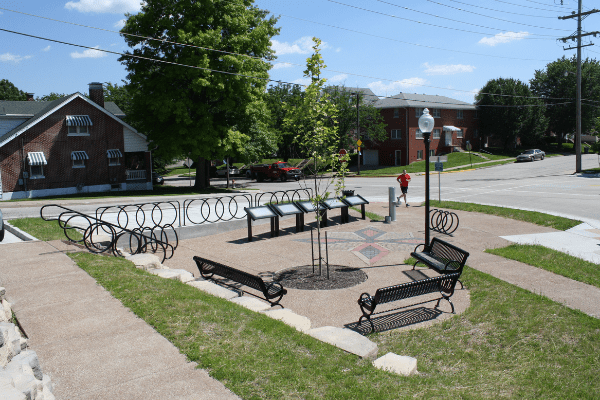 Katy Trail Blazers (& Other Outdoor Enthusiasts)
Whether you stop in Jefferson City along your journey or want to explore Missouri's Katy Trail for only a couple hours, we can help.
1. Katy Trail Spur: Access or exit the country's longest continual rail-trail via the connector in North Jefferson Recreation Area.
2. North Jefferson Recreation Area: Break for lunch or play right off the trail. Picnic in the pavilions and watch the kids run around the playground. Or make your way to Carl R. Noren River Access for a serene spot to recoup or launch your kayak.
3. Crossing the Bridge: The Greenway Trail offers a dedicated path for accessing and crossing the Jefferson City Bridge, which spans the Missouri River. Follow the trail through North Jefferson Recreation Area and over the bridge to find yourself a stone's throw from the Missouri State Capitol building and downtown JC.
4. Clay Street Trailhead Plaza: Park your ride or fill up your water bottle at the intersection of Clay Street and West Main before continuing your Jefferson City adventure. From here, you can bike or walk to nearby attractions and restaurants. For gear and bike services, stop by Red Wheel Bike Shop on West Main Street.
5. CRMU Amphitheater: If your schedule allows, pick a day when there's a show in town as the perfect way to finish off your visit. From local groups to nationally recognized names, our new amphitheater hosts talent for all tastes. Located in Ellis-Porter Riverside Park, the amphitheater is only 2 miles from Downtown Jefferson City.
6. Primitive Camping: For those continuing on the Katy Trail come morning, drop-in tent camping sites are available in North Jefferson Recreation Area near the Carl R. Noren River Access. Want to sleep inside? Contact us for a recommendation on other nearby options!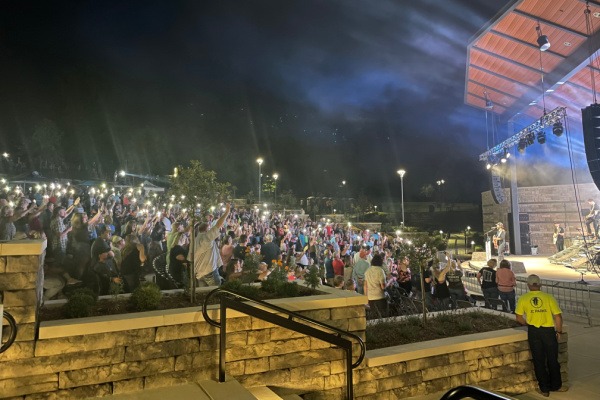 Entertainment & Art Appreciators
1. Capital Arts: Start your day with an exhibition or class at Capital Arts, an initiative of JC Parks to encourage, promote, and support the arts in our community.
2. Community Park: Then, make your way to Community Park. The recent renovation project initiated a multiple-sculpture series dedicated to Jefferson City's Historic Foot District, the cultural heart of Jefferson city's black community during times of segregation. See the first works on display at the park, along with informational plaques that help visitors learn more.
3. Keep Lunch Local: Fill up at one of our JCMO Original restaurants. Each its own vibe, these establishments give diners a glimpse at the unique flare and fare of Jefferson City.
4. Events: Top off the day with an event. From festivals to installations to concerts, there's no shortage of art in JC Parks!
Want More Ideas?
For even more ways to spend a day in Jefferson City, try these resources.